Beware The Ghost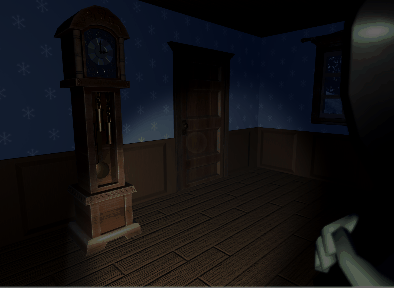 Just in time for Halloween, we added a ton of features to Beware the Ghost that should make it a lot more exciting. It's been a while since our last update. Everything we added broke old things that then had to be fixed and made better. But now we have 2 years worth of changes to this weird party game that improve and expand almost every aspect of it.

5 New Haunted Houses
We added a whole host of new locations to play at, each with a different layout and challenges. Now you can go a-haunting in a hedge maze, snowy lodge, spooky forest, riverboat and a creepy castle. Each can be unlocked by playing matches and is full of new decor to possess and attack other players with.

1-Screen Pumpkin Haunt
Now you can play on just one screen. Instead of a player controlled ghost sneaking around, flying pumpkins chase up to four players accross the map as they try to unlock grimoires. This mode allows everything to be played not only by one player but also without needing a second screen to enjoy the game.
Boarded Up Doors
Now some of the doors will be boarded up. Investigators can choose to smash them down or go around if it doesn't seem worth the time. This gives a each match a different feel, since some areas will be harder to reach than others.
Saving
Because we added things to unlock we had to add a save system to store all your progress.
Lots of Smaller Changes
Volumetric light effects.

There's now a handy Tips and Tricks section on the menu to help you figure out how to strategize.

More options on the menu.
Tons of gameplay improvements and optimizations.

Files
Beware The Ghost-Beta0.3.00.zip
243 MB
Oct 31, 2021